| | | |
| --- | --- | --- |
| | About Fabryka IR&M Encyclopedia | |
| | | |
| --- | --- | --- |
| | [Heatwave] Chapters briefly | |
A summary of chapters, newest to oldest. All copyrights reserved (C) 2010-2015 by Katarzyna NINa Górnisiewicz. Images source - Internet. All copyrights belong to their respective owners.

---
Chapter 20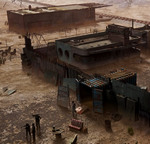 HiFive travels towards a huge stranded monument which is a contact place for many local groups, both dealers and criminals. He finds a crumpled piece of paper with a message from Mr Borrg about his representative (Monti) to come over to the Gasoliners' area very soon. Borrg says "He's untouchable".
Ivo leaves PSI vault to go also towards the Gasoline Men region to do some business then he wants to turn towards the south. He sees a big silo surrounded with a wall. He learns it's The Colony of Rosary People who are armed and want to trade items of a little value. They offer unction and an opportunity for a confession (a way which let them learn of valuable places to rob them next). Ivo meets Father Director who lives in a luxury house and talks to Prayer 16 as well. "Prayer" followed by various numbers is a name of the people in the Colony. Father Director captures and rapes lonely women found in the wasteland to make them pregnant. Thus he's the only 'Father' in the Colony. Ivo also learns The Colony population is limited to 44 people. He suspects any additional or useless man or women must be sold or alternatively, killed. When he browses their stock he notices it's a selection of archaic, sexist guidebooks for sale.
He leaves The Colony and continues his drive to the Gasoliners' camp.


---
Chapter 19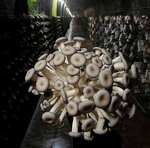 Steel along with a local prostitute Rossi (whom he made pregnant) are joined by Ivo and his partner Starship to drive to KAPPA vault. They're dropping Rossi to let her stay over there until the birth time, then her newly born will be escorted with other infants to SIGMA shelter.
A heavy looking, bullet and fire-proof car (Saracen model) passes them by. They recognize a regional drug dealer driving with his best security guy. They part ways with Steel's team on the crossroads.
They buy medicine, condoms and drugs in local stores of KAPPA. While waiting in a line, Ivo pays attention to a guy with dreadlocks (Monti) whom he had never seen before but who talks to Zen in one of large corridors.
After this short trip, they move towards Tucovo caverns as Steel has a friend who can guide them around this agro-facility. They grow mushrooms along with vegetables in the hydroponic cultures out there. It's a very expensive business and the only active in the entire north region, with stores and restaurants accessible to the customers. /The other place where they grow fruits and vegetables is the Ori monastery located on an island in the south; very little people are invited there/. When they approach, the area looks very much secured as if it was a prison or a governmental site. They can also see a rock wall with a big amount of holes filled with glass which looks quite intriguing. When Steel's friend joins them, they drive inside of underground parking for a further facility exploration. This place is HUGE.


---
Chapter 18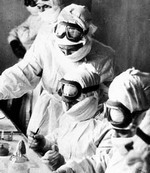 Monti returns down the underground city under KAPPA. He visits a canteen where he's offered suspicious meat. He observes a group of scientists in the restaurant who apparently discovered something important. When they leave, he follows them. He then hacks into the laboratory computer to let Borrg download all the data. They learn about stolen supplies and contracts signed by the name M. Setin. Borrg orders Monti to contact Gasoliners and monks in Ori about an opportunity of trading. Monti leaves the underground through a mine elevator and returns to his room in KAPPA vault.




---
Chapter 17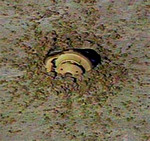 Molok gives a special video camera to Ivo to document Gasoline Men - their cars, directions, behaviors etc. Ivo meets O'Brother who makes a presentation of old photos related to areas Ivo wished to learn about - Zoxi, ETA, Shrineville, The Canals, The Lighthouse, but also Village X people distilling water from mud to sell salt. O'Brother gives Ivo him two tasks - research Village X [yet to be named] in the deep south of the region to look for a missing PSI explorer (Wombat) and then to investigate a Discovery space shuttle which fell into the sea or rather into what's left from the sea - an area of extremely deep mud. Ivo will receive help from army at Meadow Hole where he needs to travel to.


---
Chapter 16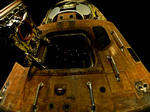 HiFive with a partner drive a road down the south to the Lighthouse and sea. He's interested to cooperate with an isolated group of monks living on the Ori island. They are supposed to run hidden hydro-farms and may have enough of goods to trade. While driving, they see a space junk falling along the road so they change their trip directions and get to the place where junk hits the ground. It turns out to be a rescue capsule lost by a well known space station. Since it's still hot due to burning in the atmosphere they need to wait a few hours until it cools down.
The capsule fall had been noticed by others including a drug dealer Tassi whom they meet near the crash site. He collects St. Mary statues (owns over 1000 of them). He reveals the news about a virus found on a shipwreck at the seashore. HiFive realized he had been there before, without knowing of the disease. Tassi talks about the villagers who got sick and that he makes great money on trading medicine and drugs with them. He also tries to sell a new drug called Paw!Paw! to HiFive and talks about a sea of mud where villagers work around. When he leaves, HiFive and his partner open the capsule.


---
Chapter 15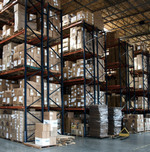 Ivo goes downstairs to PSI vault Archives to use a multimedia stand. He's looking for any piece of information about the south of the country: sea, lighthouse, village and other locations not clearly marked on his own maps. He learns about once rich now collapsed TETA vault with an amazing amount of modern technology buried underground.
He gets introduced to the Archives worker Mr O'Brother who wants to share a secret and so that he wants to meet Ivo face to face after his work hours. He also says he knows more about a secret connection between Shrineville (a prisoners camp) and the old ETA bunker.
Ivo also arranges a meeting with a local prostitute Rossi later this evening. She had hired him for the purpose of exploration job in a highly radiated area /Ivo cheats on her and delivers the thing to someone who pays him better/. He continues to seduce her to steal any more valuable information about a use of the thing he is supposed to look for.


---
Chapter 14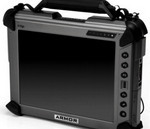 Ivo encounters Gasoliners near the radiated site and trades medicine with them. They mention Green'o'Bean camp and ETA vault. HiFive and Ivo decide to message
each other with a use of Sever's monument. HiFive gives Ivo a badge thanks to which he can explore areas occupied by Gasoline men without getting in troubles.
Ivo finds Rossie's laptop.




---
Chapter 13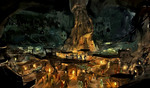 Monti meets Ed Borrg, a chief of the underground city (who lives at the top of the mine) and learns about its not that old history. He's given a task to hack a laboratory computer and negotiates his reward. He also learns he can't sail to another part of the planet since there's no sea, just a huge swamp and mud. He's told to meet a local doctor who scans him for possible diseases or radiation. Still gets no clue about what caused the disaster on the surface but the doctor reveals the purpose of the secret laboratory in the vault above.


---
Chapter 12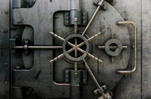 In the meanwhile, Ivo is dealing with a group of Gasoline men who are attacking his car. He shots a few then barters some anti-radiation medical supplies for a bit of knowledge about nearby locations. Gasoliners tell him about a pre-WWII vault but its present inhabitants remain unknown. However, Ivo's told that there are still automatic laser guns and cameras to kill him if he approaches too close. He decides to make a business deal with these men and keep it a secret since they are everybody enemies. Ivo continues his exploration trip to the most radiated zone of the region.


---
Chapter 11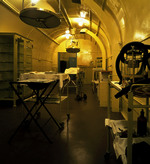 In the meanwhile, Monti continues to research a secret level of KAPPA vault. He sees more and more radiated bodies wrapped in dirty sheets and locked in cells. He crawls inside a laboratory vent system and reaches another bathroom where he needs to wait until a lesbian scientists couple finishes making out.
The scientists test a special gas on a patient who becomes extremely skilled in math but goes nuts and kills them. The local security uses paralyzers and the show is finished. Monti leaves this accident area and continues to research the lab. He finds a computer with an iris recognition and uses a fake eye he finds in a drawer to access the data. A guard tells him to take a rest thinking he's one of the lab employees.
Monti uses an elevator to go up and looks for another exit. He enters a cavern but the door is permanently shut. He sees a ladder leading down while walking along a little bridge. Something stinks really bad from the bottom of the den but he can't see that far, it's really dark there. He walks down the ladder having a T-shirt on his head due to this horrible stench. Finally, comes across a secret passage dug in the rocky wall but it still feels very far from the bottom.


| | | |
| --- | --- | --- |
| | Varicella - Dead is Better | |
HOME
REVIEWS INTERVIEWS
All reviews
Short music reviews part 1
Short music reviews part 2
All interviews
Submissions review interview
Review interview doc samples
Short movie reviews
Testimonials
Contact
CREATIVE WRITING
Heatwave s/f book
ILLUSTRATIONS & CD COVERS
Ink illustrations - Deviantart
HANDMADE ITEMS
Gemboxes
Tealight holders
Chest boxes
Matchboxes
GEMSTONES
Minerals collection
ARCHIVED CONTENT
About Fabryka Magazine
What's industrial rock?
Quick encyclopedia
Industrial manifestos pdf
Podcast archives
News archives by year
Article archives by year
All article archives
Legal music
Fabryka promo events
INTERNAL
Staff
| | | | |
| --- | --- | --- | --- |
| | Content (open) | | |
| | | | |
| --- | --- | --- | --- |
| | Keywords (open) | | |