| | | |
| --- | --- | --- |
| | About Fabryka IR&M Encyclopedia | |
| | | |
| --- | --- | --- |
| | File Transfer Protocol - Q&A (2012) | |

2012-01-05 |

Katarzyna NINa Górnisiewicz | via
Formspring |

RSS |

"Regime" - free song download

---
Go to: 2012-01: 05 | 06 | 07 | 08 | 09 | 10 | 11 | 12 | 13 | 14 | 15 | 16 | 17 | 18 | 19 | 2011 Interview

---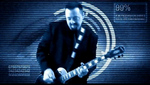 Q: [NINa] How would you refer to the "Improvements (!) to the Usage of the Segment of the Internet" in Belarus to ban visiting and/or using foreign websites by their citizens and residents (entering into force today)? Violation = $125. Info: Link

A: [Sean Rieger] It saddens me. It's a play at controlling the people by a man who's election was a sham. It's the first sign that the government is preparing to get violent with it's own people to beat them into submission. (The next step will be to ban foreign media from the country).

These things always happen in baby steps. One tweak to legislation, then one change in a law, then one more law. Anytime you see a government try to tweak what the people can read or speak, that's a step in the wrong direction.It's a sign of very bad things to come, and should be fought any way possible.

To the people of Belarus, I would say, time to look into Tails & the TOR network. Link. They've proudly served the people of China (who are in a similar situation with Internet censorship) for many years.


---

What do you think? |

Send your question to Sean
| | | |
| --- | --- | --- |
| | Varicella - Dead is Better | |
HOME
REVIEWS INTERVIEWS
All reviews
Short music reviews part 1
Short music reviews part 2
All interviews
Submissions review interview
Review interview doc samples
Short movie reviews
Testimonials
Contact
CREATIVE WRITING
Heatwave s/f book
ILLUSTRATIONS & CD COVERS
Ink illustrations - Deviantart
HANDMADE ITEMS
Gemboxes
Tealight holders
Chest boxes
Matchboxes
GEMSTONES
Minerals collection
ARCHIVED CONTENT
About Fabryka Magazine
What's industrial rock?
Quick encyclopedia
Industrial manifestos pdf
Podcast archives
News archives by year
Article archives by year
All article archives
Legal music
Fabryka promo events
INTERNAL
Staff
| | | | |
| --- | --- | --- | --- |
| | Content (open) | | |
| | | | |
| --- | --- | --- | --- |
| | Keywords (open) | | |