The Janitor
(2007) is a dark and quite surreal sci-fi animated short film by Wolfram Gruss (also known as PNFA, a musician) with Michael Noll's drawings. It tells a story of a routine work of Janitor who controls day and night on behalf of GOD. It's the name of a company where he's hired.
Janitor lives in a depressive townhouse, wakes up at 5 am every day, installs a 3 needle-like device into his hand then walks to work. He's observed by night creatures sitting on roofs or bizarre 'walkers' living under a bridge. '
The same
' is a leitmotif of his life. He sees
the same
ex-employee sleeping between trashcans. He connects himself to
the same
3 boxes in a control room every day (which interact with him to a state of a body shock). He decides when the Moon and Sun can rise or go down and he makes time pass by. He sleeps at work in a chair until 7:40 pm when the alarm code 411 forces him to change the day into the night. This finishes his job and so he returns home.
Accidents happen when a routine takes place. One day he oversleeps the 411 alarm and when he wakes up, he breaks one of the needles which simply stops working. He decides to steal a homeless guy's device and uses it to patch the broken one. Things become different when he insets the new needle into the box. The Moon falls and crashes. Then a mysterious overseer who keeps watching Janitor's work appears to fire him.
(Katarzyna 'NINa' Górnisiewicz. Not for a commercial use. See a Legal Note for the copyrights below)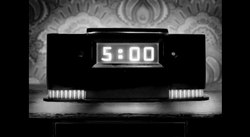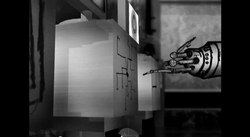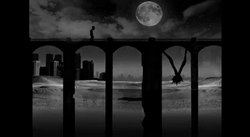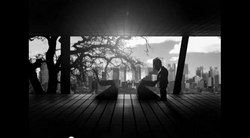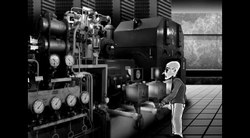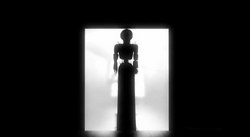 Watch this movie: