| | | |
| --- | --- | --- |
| | About Fabryka IR&M Encyclopedia | |
| | | |
| --- | --- | --- |
| | Fake Empire - electronic music from New Zealand - interview | |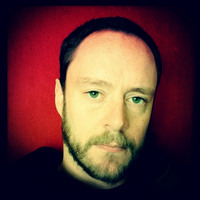 Scott Brown: Fake Empire is still in it's early days and my goal has always been to fuse electronic and more traditional instruments together, I want to draw from as wide a scope as possible when creating music. This makes defining it in a genre a little tricky as some songs may be heavily guitar driven while others focus on a more ambient electronic sound, it really depends on my mood when I sit down to experiment as to where my focus goes. Full interview here.
| | | |
| --- | --- | --- |
| | Varicella - Dead is Better | |
HOME
REVIEWS INTERVIEWS
All reviews
Short music reviews part 1
Short music reviews part 2
All interviews
Submissions review interview
Review interview doc samples
Short movie reviews
Testimonials
Contact
ARCHIVED CONTENT
About Fabryka Magazine
What's industrial rock?
Quick encyclopedia
Industrial manifestos pdf
Podcast archives
News archives by year
Article archives by year
All article archives
Legal music
Fabryka promo events
INTERNAL
Staff
ART, WOODWORKING & CD COVERS
Draconina's art on Deviantart
OTHER WEBSITES
Philodendrons
Fire Dragon's Gemstones
| | | | |
| --- | --- | --- | --- |
| | Content (open) | | |
| | | | |
| --- | --- | --- | --- |
| | Keywords (open) | | |